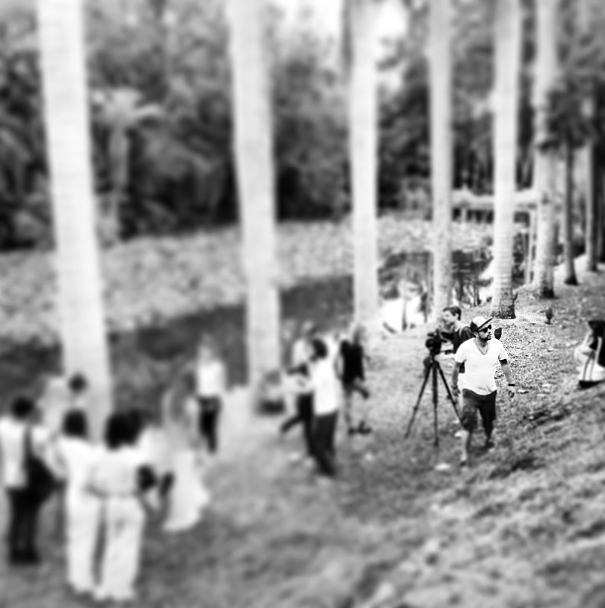 ABOUT
OUR APPROACH
At County Fair, we know there are different ways to approach a project. Our approach centers around the idea of simply doing it right. This philosophy encompasses everything we do, from the way we listen to our clients' needs, to the way we schedule and budget, to the way we consult and communicate with everyone involved in a project, and the way we leverage our network of contacts around the world. It includes the way we manage our sets, from locations and transportation, to insurance, permits, and crew safety. And it includes our commitment to environmental responsibility, which we hope to share with our clients.
When we produce a project, we represent our clients, and we understand the importance of that privilege. When a client creates their best work, it reflects well on us; we understand the importance of that too. Each project gets our full attention, from start to finish, regardless of size or scope. Doing it right does not mean overspending- we understand the constraints of the modern day project budget. That's why we keep our rates competitive, and provide transparent estimating and billing on every job.
OUR STORY
After 6 excellent years producing with Shake Productions, Stephen Michael Price launched County Fair Productions in late 2012. After years of sharing clients' and crews' concerns about waste, and environmental responsibility on set, our production team developed a systematic approach to resolving those concerns, and started a company committed to producing projects in an environmentally responsible way.
To date, County Fair Productions has not only produced a slew of successful still photography, video, and events- we have also offset over 200 Metric Tons of C02, recycled over 1000 pounds of paper, plastic, and aluminum, and have composted over 500 pounds of food waste into local soil along the way. And we are just getting started. With offices on both coasts, and a wide network of resources across continents and disciplines, we're positioned to help our clients create the best work they can.
SERVICES
We offer a full range of production services to streamline or complement any project.
Accommodations

Air Travel

Animal Talent

Art Buying

Budget Management

Catering

Celebrity Services

Craft Service

Creative Services

Customs and Carnets
Editorial Content

Equipment Rentals

Estimates

Events

Hotels

Incentives/For Credit Options

Insurance

International Shoot Production

Local Production Management

Local Talent Casting
Location Management

Location Options

Location Scouting

Location Research

Meals

On Set Management

Organized Transportation

Permitting

Photo/Video Equipment Rentals

Production Rentals
Prop Cars, Boats, Planes

Research

Scheduling

Security

Special Equipment Rentals

Street Casting

Talent/Model Casting

Travel Bookings

Travel Coordination

Vehicles
WHAT TO EXPECT
Every project has it's own budget parameters and requirements, but here's what you can expect on every County Fair Production, regardless of budget or location.
PRE-PRODUCTION:
Thorough initial consultation on your project, and feedback/advice on best approach, gratis

Quick estimate turnaround

Fair, transparent, and flexible estimate and fee structure

Thorough and well-designed location option presentations

Responsible budget management and negotiation

Clear and timely email and phone communication- 24/7

Creation of and adherence to a feasible production schedule

Development of a streamlined/sensible production plan

Robust contingency planning

Streamlined, inclusive communication with all involved crew, clients, agencies throughout

Thorough, communicative, attractive preproduction packets delivered to all via email in advance of shoot
ON SET/ ON LOCATION:
Experienced and friendly production team standing by

All insurances and permits prepared and in place

A safe and comfortable environment for clients, talent, and crew

Production completely set up in advance of client/crew arrival

Well-managed shot schedule communicated to all each day

Healthy and ample nourishment available for all clients/crew, including dietary restrictions and special preferences

Safe and comfortable vehicle transportation for all

Respectful communication and interfacing with all outside vendors, locations, and the general public throughout

Suite of environmental practices in place- please see our Environment page for more on that
POST PROJECT:
Loose ends managed- deliveries, returns, messengers

Waste disposed of responsibly

All return travel managed

Timely submission of clear and itemized billing

Project carbon usage is 100% offset